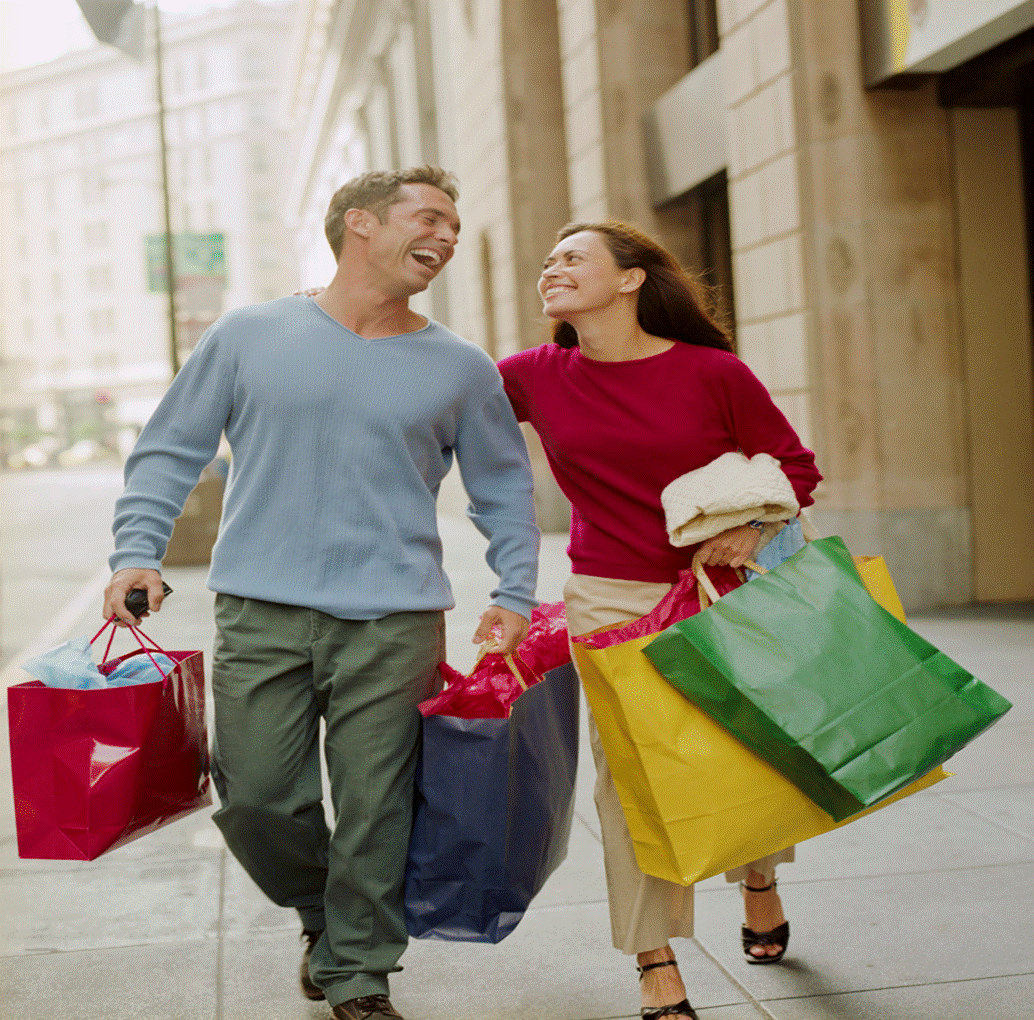 Life is too short to save every penny we earn hoping we will need it for a rainy day.  We work too hard not to reward ourselves daily with the some of the nicer things in life.  After all, it is our hard work that allows us to raise our standard of living, purchase the new car we have always dreamed of owning and take that incredible vacation.
What are we waiting for?  We need to live large and enjoy life today.  There is no reason to wait when we can have it all today.  Are you ready to get started?  Here are  the Top 10 tips that will help you blow it all and work until you are 90.
10. Latest Fads & Fashions – Who wants to wear last year's fashions or miss out on the latest fads?  No one wants to make a fashion faux pax and wear the wrong style or color.   We can easily keep up with the latest fashions and fads without worrying about the costs  by using our credit cards.   We can look great today and pay another day.
9.  New Cars  – There is nothing like the smell of a new car.   The new cars have all of the whistles and bells.  In addition, you get all the stares and attention when you drive the latest ride.  The best part, you can finance it or simply lease it.   A monthly payment is cheaper and easier than taking the time save up and pay cash.  Why wait?  You can be approved and drive away today.
8.  Entertainment  – We are all looking for ways to escape and zone out from the busyness and stress of life.  The good news is there are countless choices and options all competing for our time, attention and money.  What are we waiting for?  We can do something different every day and night of the year to entertain and amuse ourselves.
7.  Gizmos & Gadgets –  It is so cool to be the early adopter and always have the latest and greatest tech toy or gadget.  It takes some extra effort and time online to make it happen but in the end it is worth it.  As an added bonus we will get all of the attention showing off our new gizmos and gadgets.
6.  Shop til You Drop –  There is always something on sale and a bargain waiting to be found.  Shopping is a great way to reward ourselves for so working hard.  We deserve it and with a simple swipe of the credit card we can buy it.   There is no need to wait and think about it, buy it today.
5.  Latte A Day – The best way to start the day is with a nice latte.  It is the perfect treat.   It is a great way to start each and every day.   It is only $4 and worth every penny of it.   Four dollars  a day is nothing.  Right?
4.  Dining Out –  Dining out is very quick, easy and convenient.   There are countless choices for breakfast, lunch and dinner.  There is no need to waste time cooking and cleaning up the kitchen.    Dining out is a great option for young adults, couples and families.  If you are in a hurry there is always a fast food restaurant with a drive thru lane open nearby.
3.  Dream Vacations –  Nothing is better than a dream vacation to a killer destination.    It is the perfect reward for working hard all year.   The great news is we can get free miles or reward points  if we charge our vacation on our credit card.    We can even make monthly payments after our vacation to keep the upfront costs down.    Monthly payments are easier than saving the money to  pay for our vacation in advance.
2.  Keeping Up With The Jones – The Jones always have all of the cool stuff, the newest cars, the latest fashions, designer furniture, bigger homes and more toys.   No Worries!  Credit provides a great way for us to keep up with the Jones.   We can have it all just like the Jones.    Who knows, with enough stuff, we may become the Jones in our neighborhood one day.
1.  Living Large on Your Credit Cards  – Credit cards are so easy and convenient. Why would we ever carry cash?  Our credit cards allow us to get what we want, and when we want it without ever thinking about it.   What could be easier?  Not to mention the convenient minimum monthly payments.
This article was obviously written with a sense of humor to illustrate how our debt and daily financial decisons are consuming our lives and our financial future.  I hope this article makes each of us stop and think about our own spending habits and their impact on our lives.   I know I have been guilty of all of the items in the top 10 list at one time or another in my life.  What about you?  What would you put in your Top 10 List of How to Blow it All and Work til Your 90?  Share your comments.
p.s.  please forward this article to the Jones they really need to read it.  You may also know someone else that migh benefit from this article as well.
I hope you will follow Fiscal Literacy on Twitter, Facebook or sign up for our free personal finance, news & updates.  The Fiscal Literacy Radio Show Premiers June 7th at 1pm ET.   You can listen live on our website.
Copyright © 2011 FiscalLiteracy.com, All Rights Reserved
Please take the time to click on Twitter or Facebook link and share this article or leave a comment.  Thank You!